I don't often sell cars at the auctions. I buy plenty of cars, but rarely sell them back to the auction. Why? You see, the dealer auctions are a great place to buy cars for a nice price. But when selling the car, you are on the flip side of that "nice price".
So, a few months ago, I bought a 1995 Mini Cooper for a customer.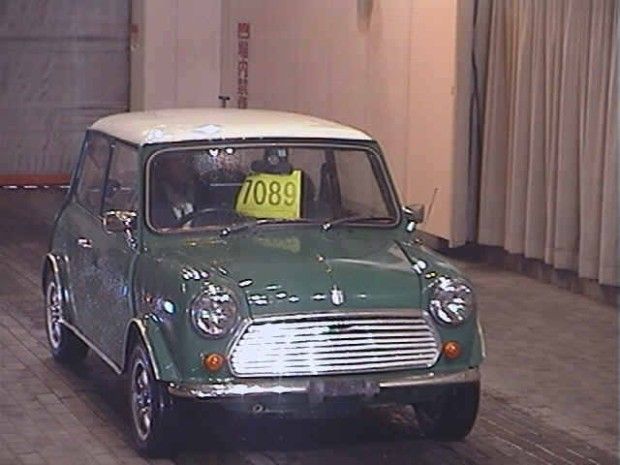 Here she is in the auction photo.
But upon re-checking the auction inspection sheet, it turned out that I had misread it during the translation and missed a point that said that the engine was leaking water. Obviously, that was my fault and so I returned the customer his money and bought the car myself.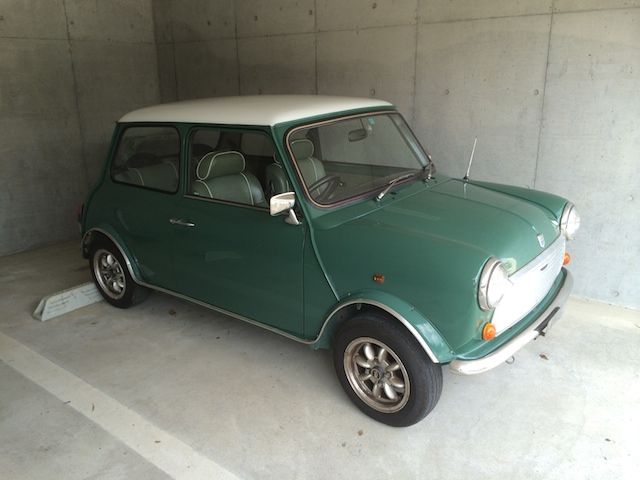 I took the car back to my place and fixed the leak. Here it is in my parking spot.
It happened to be a simple leaking hose at the back of the engine out of sight without removing the other hoses. The repair in total was about 30,000 yen in parts and about 6 hours of my time. I spent about 2 hours cleaning it up after that.
Now I have the car in my parking spot at my home while I keep my family car down the road at pay parking. It would be nice to sell the car on the regular market to make some more money but I want my parking spot back as soon as possible... Thus, it will go to the dealer auctions this week.
So, I bought the car for 108,000 yen. The car has been re-painted, has been in an accident, and the auction sheet said that the engine will need to be repaired due to the water leak. I am glad to say that the engine is good and strong. The car has had the head gasket checked and it has no leaks.
The auction will be in 7 days from now, so I don't know how much I will get but I will update when I sell it. This will be only my third car I have sold at the auction and the other two I was disappointed by the selling price. The overall condition on this Mini is very good compared to most. There is very little rust on the underside, the interior is quite good with green leather seats, it runs and drives well, and the body is quite good. I would like to keep it for myself but I don't have the space or money for a second car right now.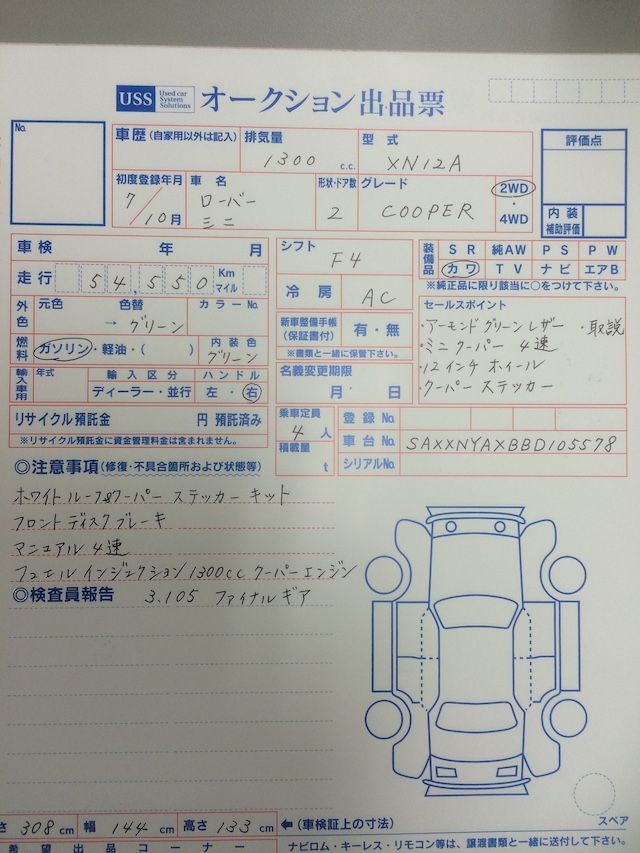 Here is the auction sheet. As a seller, we write in all the information you see here, and fax it into the auction. They will inspect the car and write the "Report" section. They also look over the body and mark the parts that are scratched, dented, etc.
Stay tuned to see how the auction goes.