So recently I had an interview with an anchor on the radio about the perception of RHD vehicles on the road in Canada. It was played by a small local station in Kelowna but every bit helps.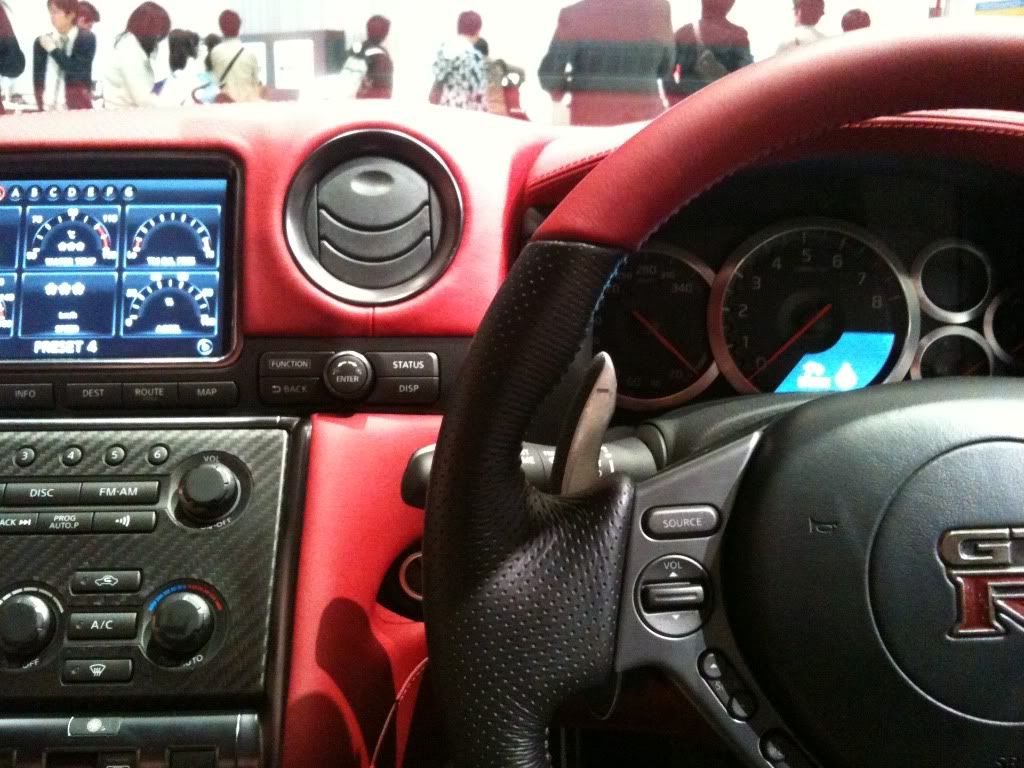 I am wondering if anyone heard it.
Due to other interviews straying off topic and missing some key points, I went into the interview prepared and made my points strongly, if not shockingly strong.
Here is a re-cap of the points I made.
Are RHD vehicle more dangerous?
For this, I broke it down into two sections. Are the vehicles themselves dangerous? And are they more dangerous due to the position of the driver causing lower visibility and therefore creating danger?
Are the vehicles themselves more dangerous?
Basically Japan has very similar safety standards to NA vehicles right from off the assembly line. The introduction of secondary safety devices such as air bags, ABS, and traction control were congruent with the rest of the world. However, these vehicles are all 15 years old so it is unfair to compare. I went on to explain that RHD vehicles from Japan have to go through "shaken" registration checks which require any broken or worn part to be replaced in order to pass. Because Canada doesn't have these checks, many vehicles go 5 - 10 years with debilitating problems which cause accidents. Particularly the brakes, suspension, and steering components which all can lead to accidents. I argued that all these things need to be upgraded in order to register in Canada.
Are they more dangerous due to the position?
When driving a RHD vehicle you have different visibility. Not reduced per say but different. Many people assume that this will cause accidents but if you think about it, why? I highlighted the two areas that are commonly considered dangerous - turning left at an intersection, and passing on a highway. In these two circumstances, I explained that the rules of the road state that you may not do either of these things without having clear visibility. I said it clearly - If you can't see, you don't drive there. This rule is clear and anyone driving a RHD vehicle will be specifically watching for differences like these.
The interviewer asked if I thought that this would lead to increased congestion in the roads and I said that these are isolated cases which don't cause trouble or delay in most cases, and that left turn advances are common in high density intersections.
Next I spoke about the street racing accident that was in the news recently and stated that it was my perception that people who are going to street race will do so whether they are in a JDM car or not. Take their Skyline away and they will be back in the street with a Mustang.
He asked if I thought that it was irresponsible for exporters like myself to sell high powered vehicles to young people who likely will be racing.
I can't choose who I sell to and there is no way for me to know who will street race and who won't. I think that Canada doesn't have enough tracks for people to drive the cars the way they were made to and I mentioned that there is no reason for 450hp in a street car (sorry but true, keep that your track toy... IMO).
Next I brought up the point that I wanted to make. That these vehicles are being bullied off the road by large corporations and organizations with lots of money and interest in seeing them off the road. I was accusing, relentless, and straight to the point.
First I talked about Insurance companies. I first stated that this is mostly a problem in Ontario and other provinces where insurance is privatized. I explained that these bodies are out to make money and that these JDM cars impose a perceived risk. Insurance companies are risk adverse and don't have data to set prices for these policies. They don't know crash rates or costs to fix them so they are playing it safe. I let them off easy but offered a solution, anyone should be able to insure any vehicle they want and driver's should be able to put an appraised value on their RHD and insure it as a specialty car much the same as you would your kit car.
Next I turned to the CADA and exposed them as the reason why these vehicles are being targeted. I brought up the press release that the CADA wrote that called these vehicles dirty, unsafe, cause accidents, and cause street racing which kills people who have small children... If you haven't read the press release then please do, it is awful and equated the importation of our vehicles to a loophole which was never closed (lie). I explained that the CADA is a lobby group with a sole intention of supporting the member dealers who sell cars that compete with these. I brought it up that the CADA states nowhere on their site that they have any interest in supporting public safety and rhetorically asked why they would base a press release on safety. I stated that the members pay dues and the CADA is responsible to only act in the interest of the dealers paying dues. I said very clearly that the CADA is using information that they know is incorrect in order to try to ban RHD vehicles from competing with NADM vehicles. I brought up the ICBC 40% study and explained why it was wrong and dropped the names and positions of the statistics team at UBC which debunked the study along with the official quote written by them (can be found on IVOAC). I mentioned that the CADA had been notified of UBC discrediting the study two weeks before the press release was submitted so there was no reason to use it in the press release unless they were acting unethically.
In my closing comment I made a plea to anyone listening. I told people to second guess their perception on the dangers of RHD vehicles. I said that people in Canada hate when big business has control over the government , yet this is exactly what is going on. If you blindly believe that RHD vehicles are dangerous based on what you hear, you are giving more power to the companies an organizations that control your regulations. You are not helping yourself.
I did not comment on how ICBC was run by the former president of the CADA since I did not have enough information on that.
The interview was for 103.9 The Juice in Kelowna BC Canada
A special thanks to Calle from Four function Autosports for helping me set up the interview.