I remember watching Akira for the first time and like you I was in awe watching the beginning bike scene where Kaneda's band of delinquent 15 year olds took on the opposing bike gang- the clowns. I remember hearing Tetsuo go on about the specs of Kaneda's bike and not understanding the technical terms like redline, RPM, or hubless wheels. One thing was for certain, Kaneda had a sweet bike.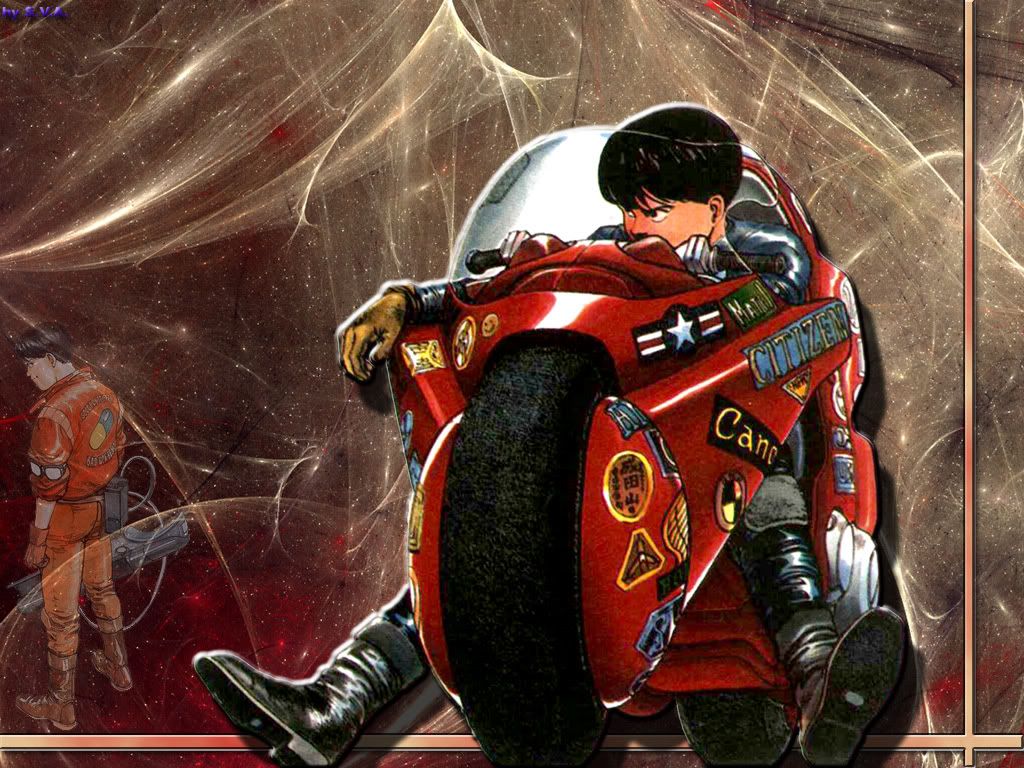 While the rest of the world came to the conclusion that sweet bikes like these were not really practical in the real world, Japan proved eveyone wrong. Here are some examples of bikes I have seen around where I live. All pictures are taken by my iphone.
Let's start off mildly.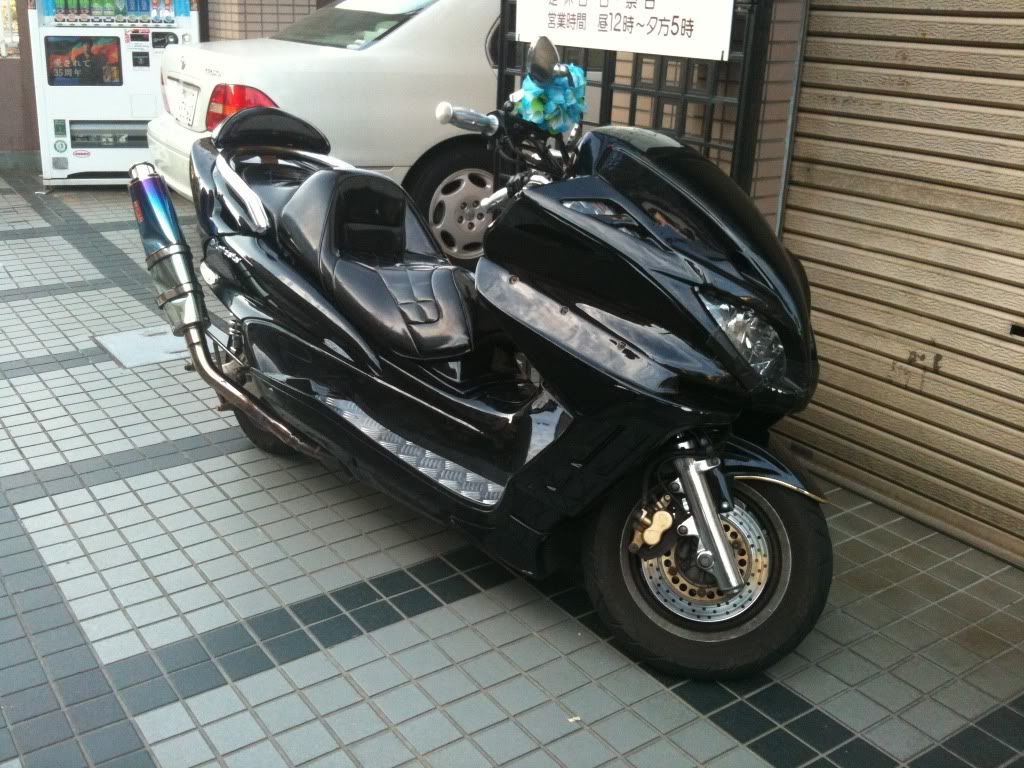 This one is about a 2 minute walk from my house. It has upgraded brakes, exhaust, front facia, and has been lowered. Not yet Kaneda style.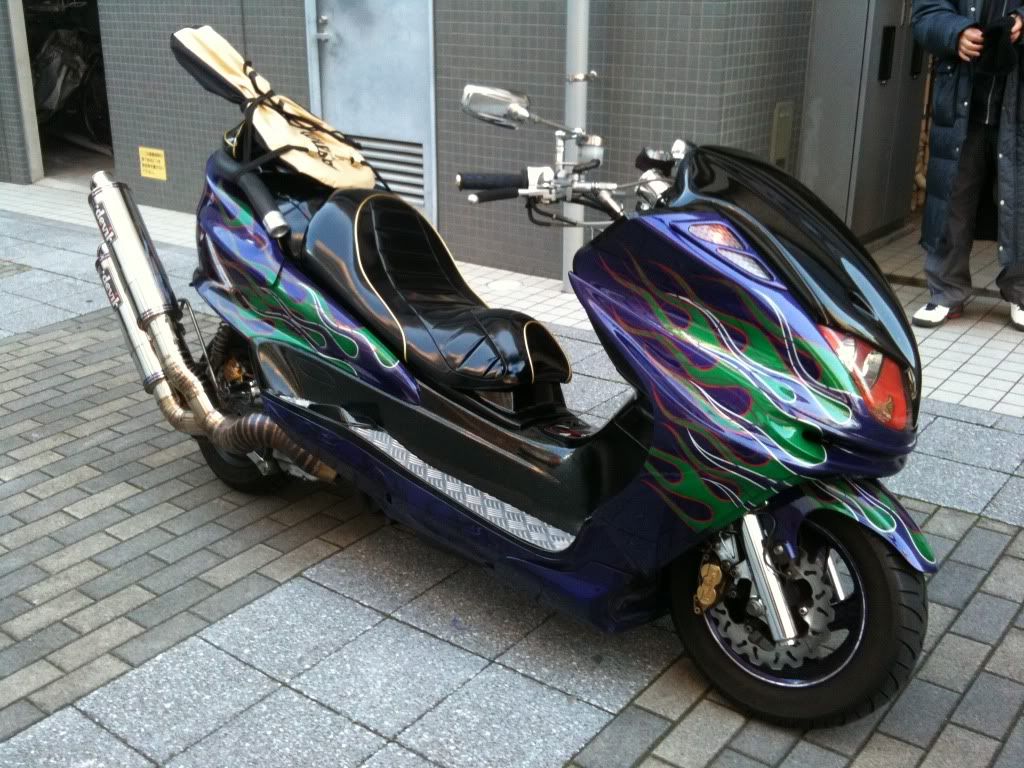 Colour changing paint, extremely vented brakes with two piston calipers, lowered, and an amazing custom dual exhaust with what must be 30 custom hand welded seams. I met the owner of this one... Kaneda is getting interested.
Yet it gets weirder still.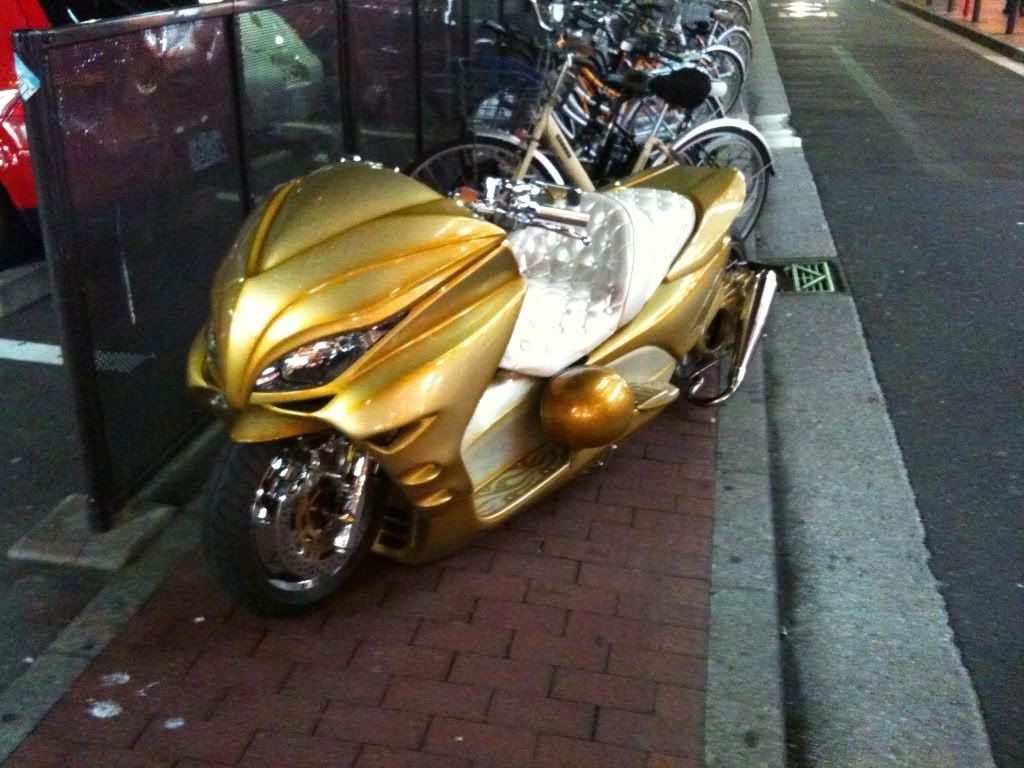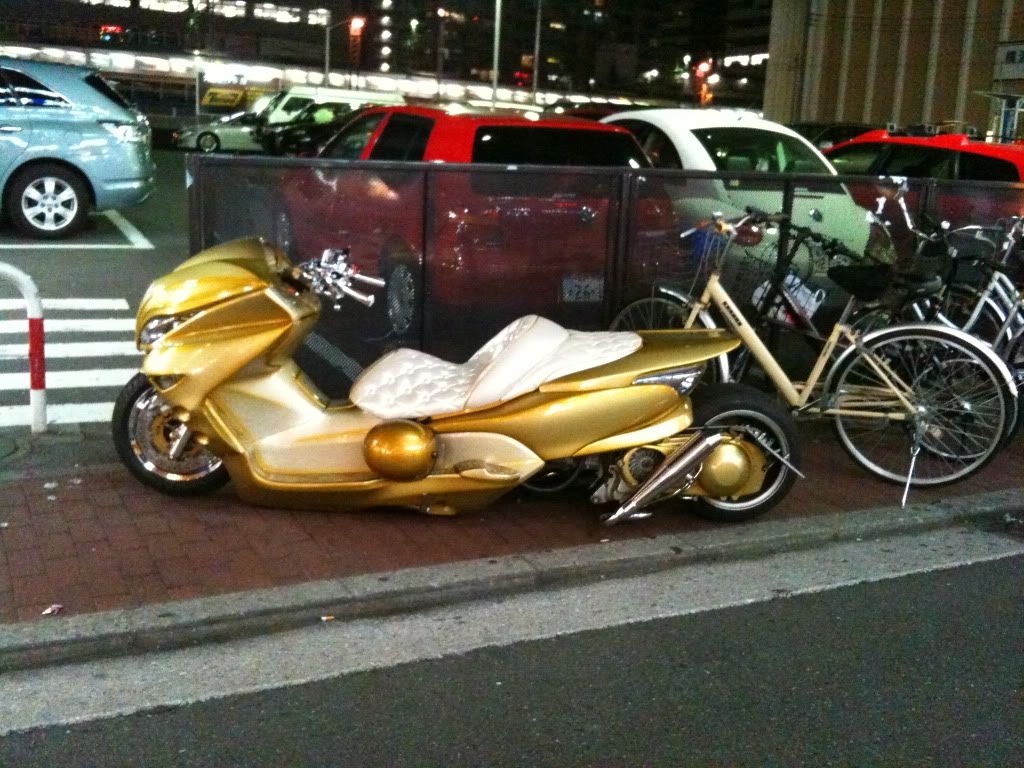 Check out that extended rear axel! And that height... How can you drive that? I think we have found a bike for our hero. Now to find some clowns to take out.