I stopped by the Nissan world headquarters in Yokohama for a quick look at what was there and saw a display of 2011 GTRs.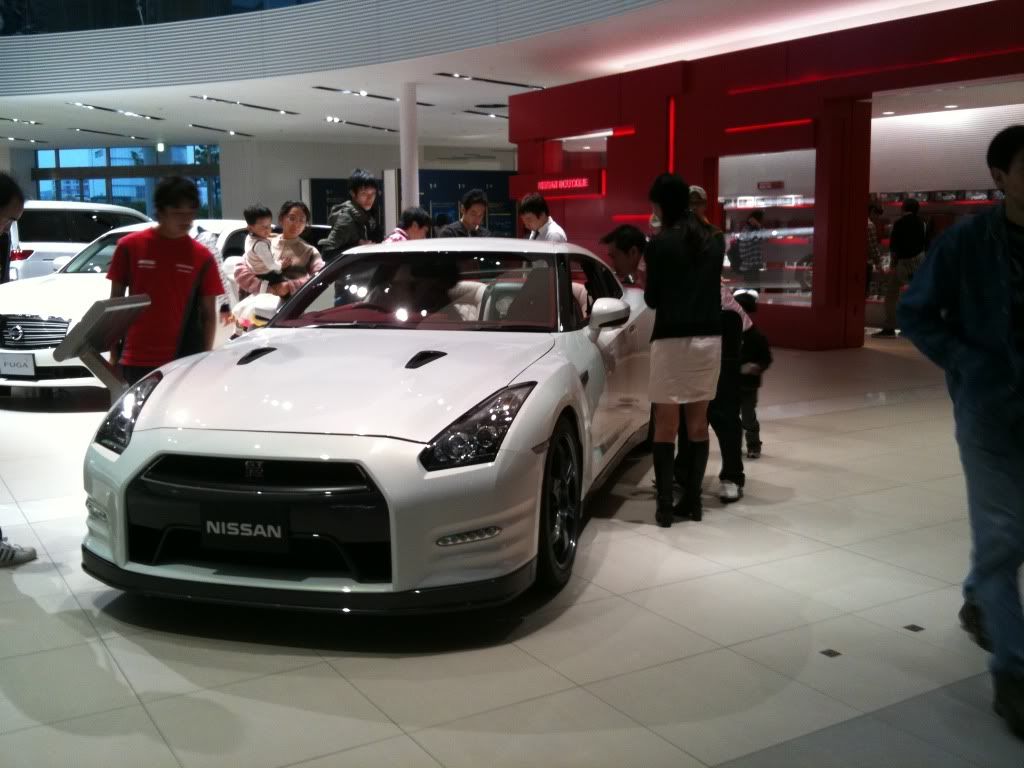 I took some pictures with the only camera I had on me at the time... My trusty iphone. Sorry for the low quality pics. The light sensor in the lens is not so great.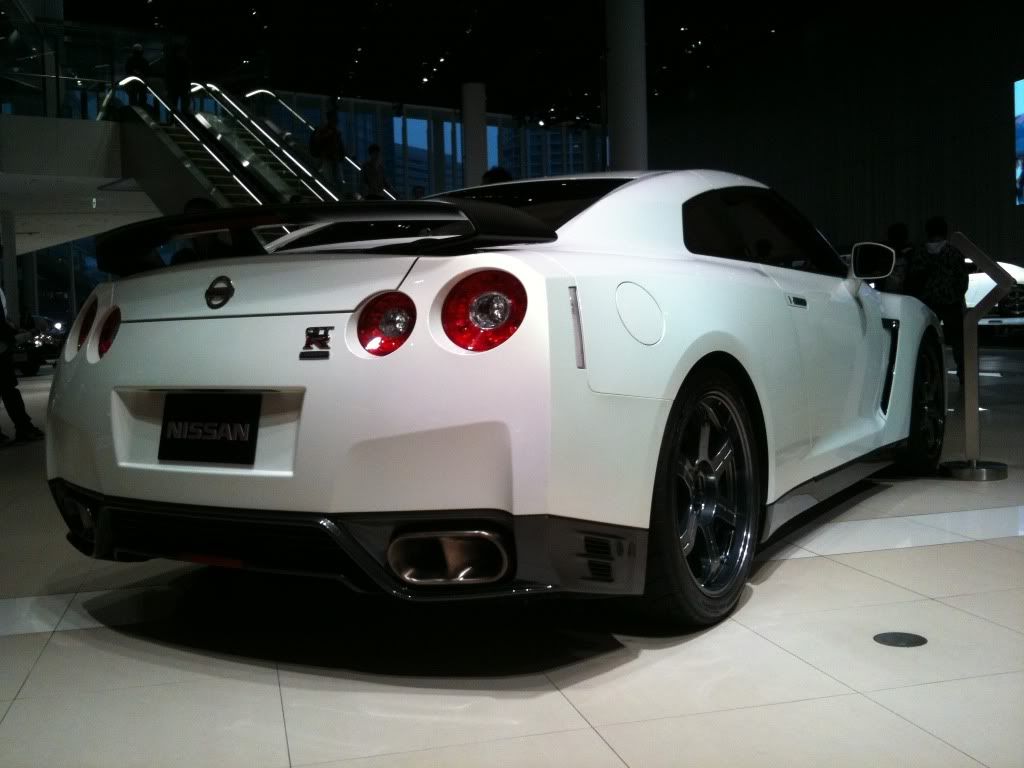 For 2011 Nissan has decided to diversify the range and offer three levels of trim- The Egoist was the model that stood out the most since it is the model which addressed the only problem that anyone could think of for the GTR... The interior.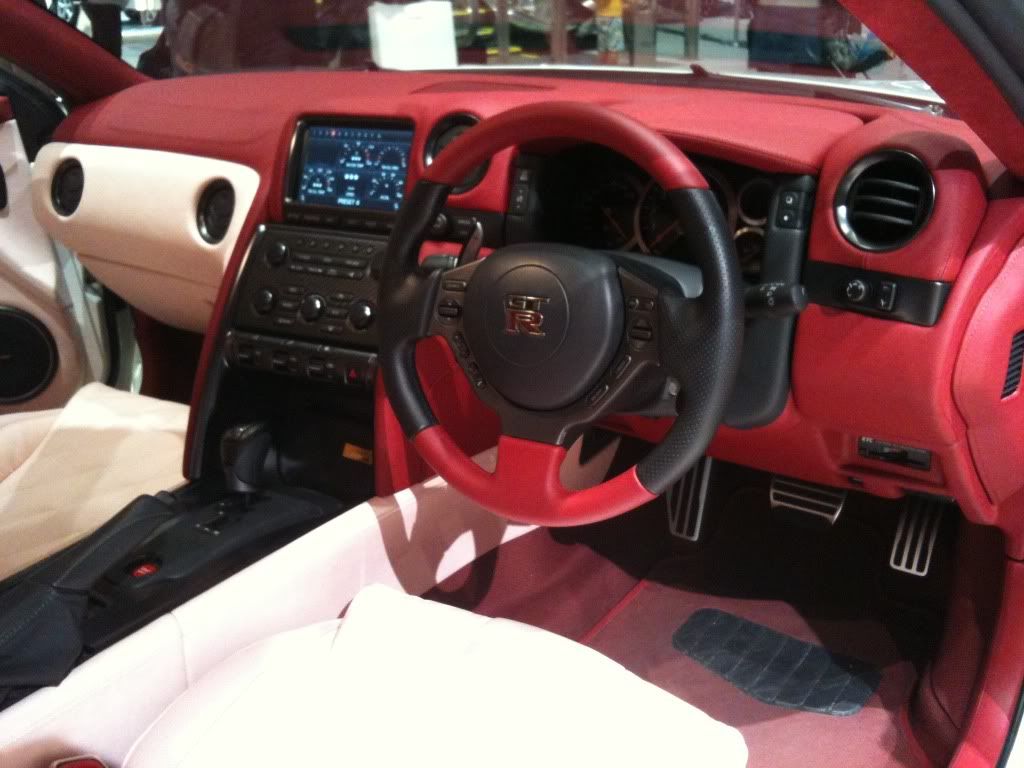 Though the standar GTR never struck me as a car with a bad interior, I like old cars and I am okay with hard plastics. The seats of the original were excellent too but when reading online, all I heard was, "The GTR will never compete with the 911 with that interior."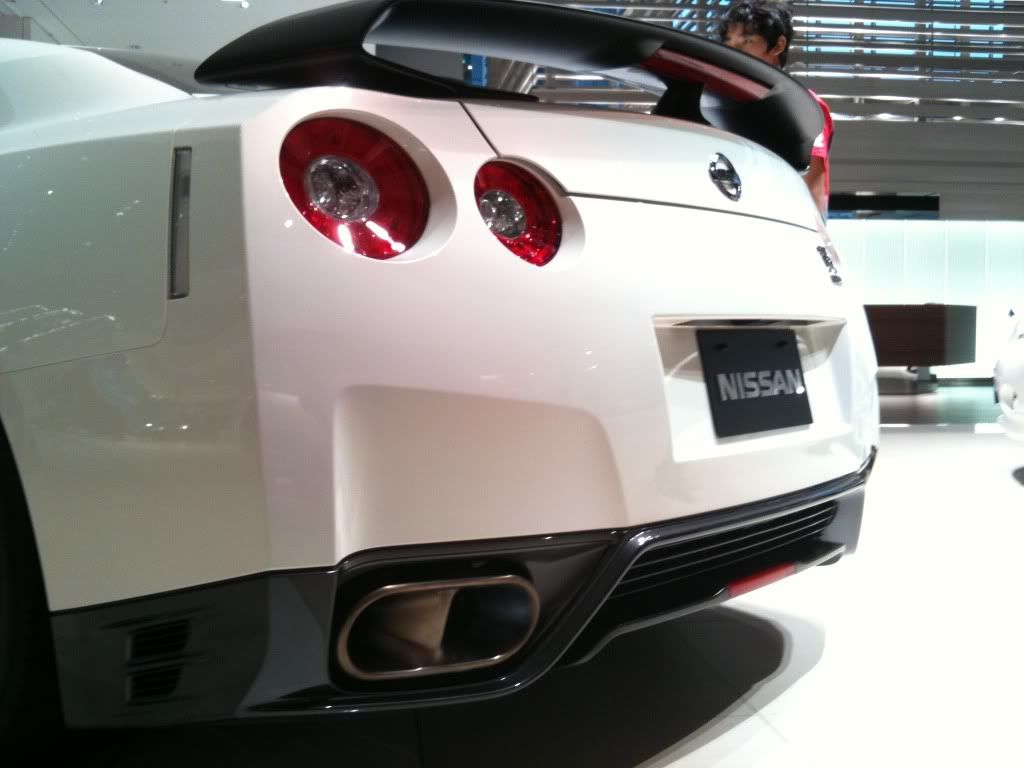 So how much for the Egoist? 15,000,000 yen (about 50% more expensive). I don't know enough to say what else was upgraded besides the interior and the audio but it seems a touch steep compared to the base at about 10,000,000 yen.
So, take a look at the new details. Obvious... LED running lights. Gotta have those these days.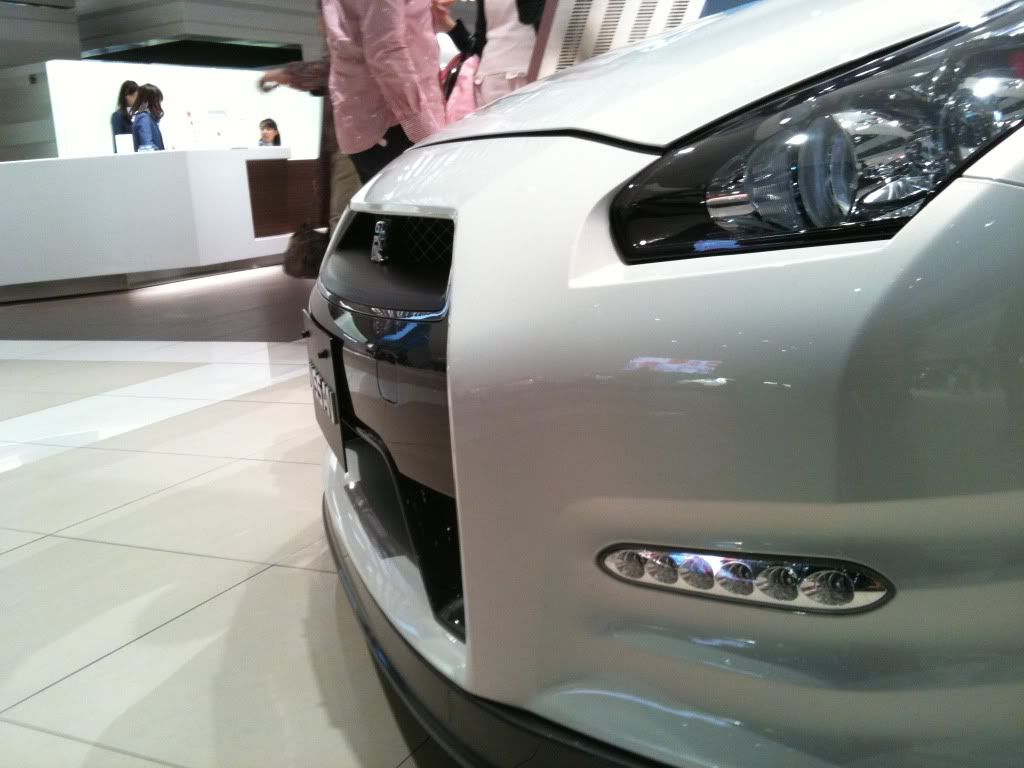 ...Vents in the back of the bumper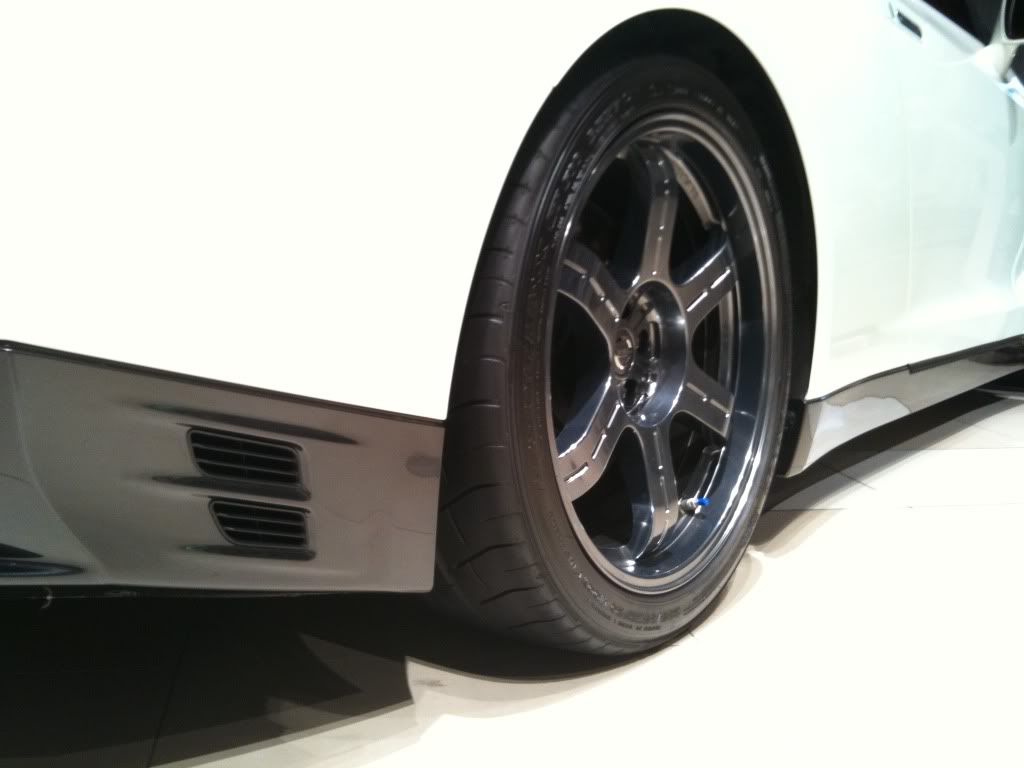 New wheels
And cool diagonally quilted interior. Sweet!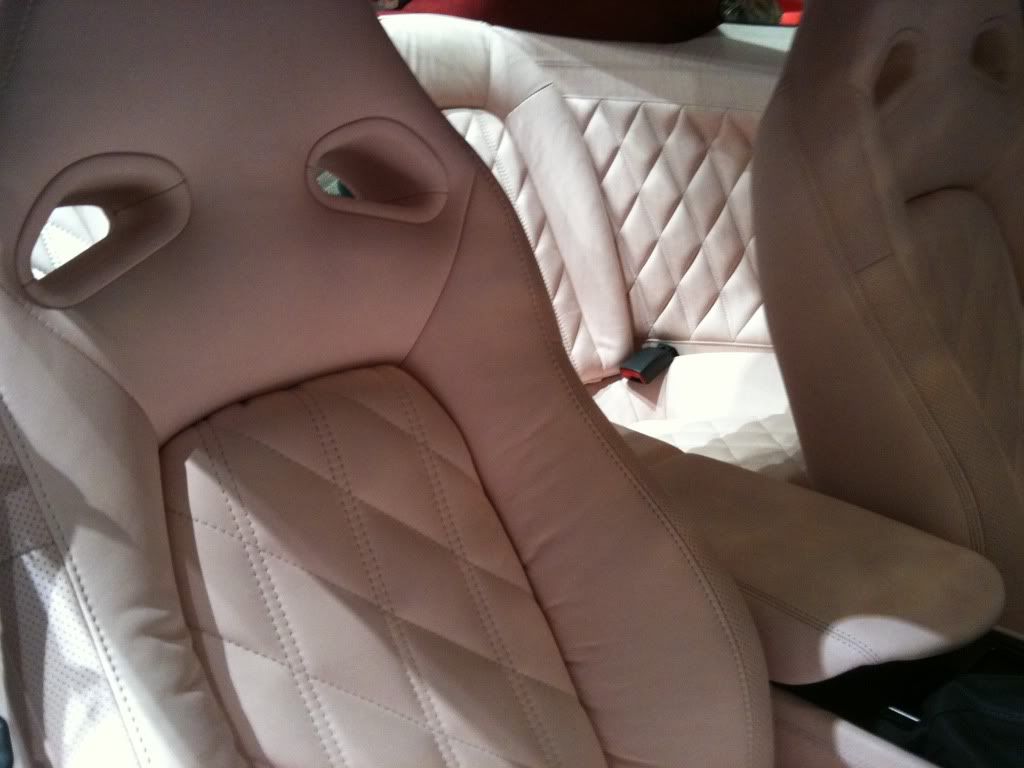 Kids and parents were allowed to come in and climb all over this $150,000 jungle gym. It was hard to see kid-feet standing on such nice seats. The nice information ladies smiled and allowed for such sinister behaviour.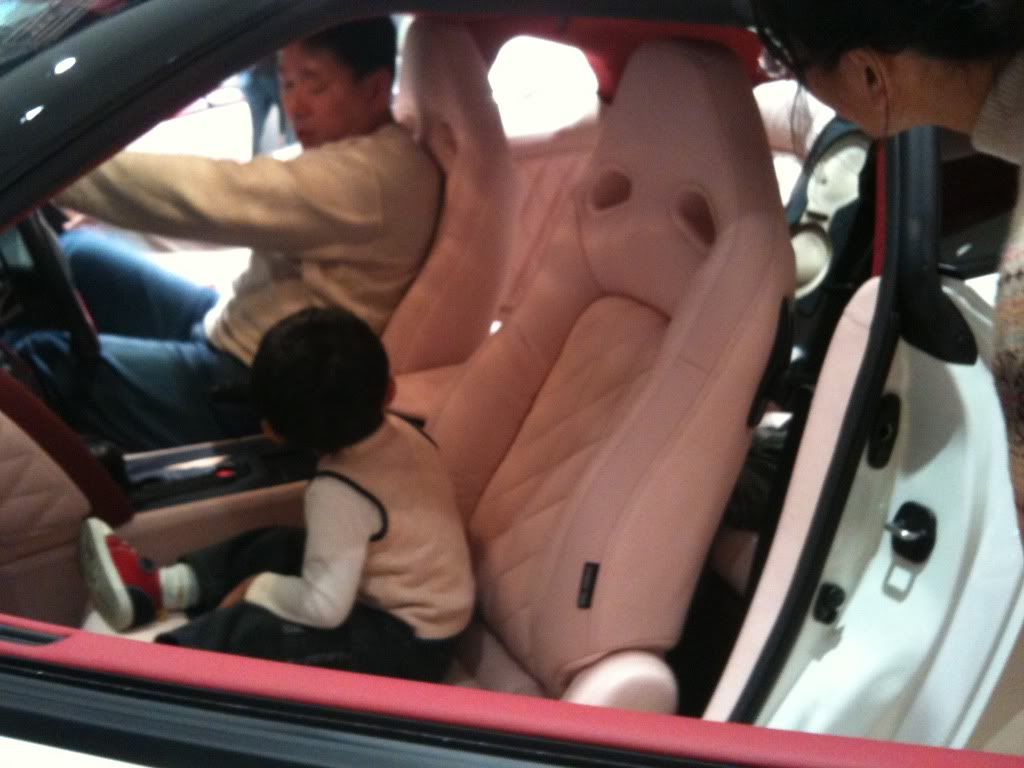 So, here in Japan, we get this car this week. The rest of the world has to wait until February of 2011 as a 2012 model year.